Main content starts here, tab to start navigating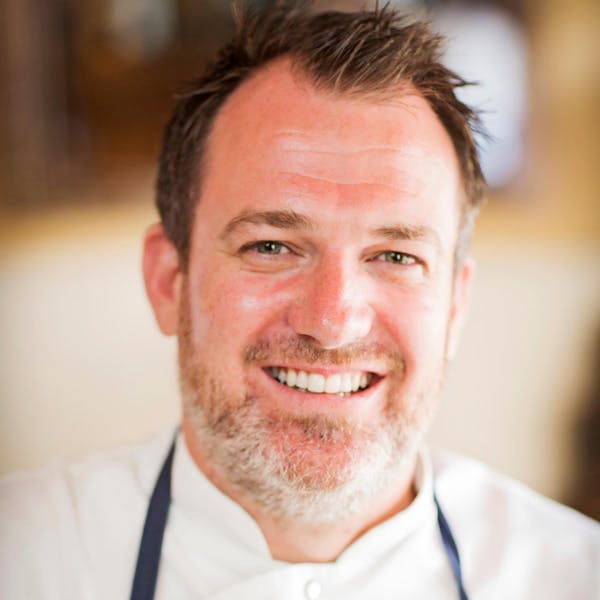 Cedric Maupillier
Chef Owner
Chef Cedric Maupillier began his culinary journey at the age of 15 in Toulon, France. After humble beginnings at Levilly Bakery and Monte Carlo's Café de Paris, he received his BA in Restaurant & Hotel Management and moved to England where he quickly proved himself under noted chef Julian Clauss-Ehlers and staged in several Michelin-rated kitchens. He returned to France to work at the 3 Michelin-starred La Cote St. Jacques and at the Relais & Chateaux's Du Pralon.

Later, Maupillier moved across the pond and parlayed his experience into a position at the Ritz Carlton's Maestro under the leadership of Fabio Trabocchi in 2002, going on to work for the famed Michel Richard at Citronelle as his Executive Sous Chef and eventually assisting Richard in developing and opening Central as its Executive Chef. Central received the 2008 James Beard Best New Restaurant Award.
At Mintwood Place, Maupillier's hard work has been rewarded with numerous accolades. The restaurant has garnered 3-star reviews from The Washington Post and The Washingtonian. At the RAMMYs Maupillier was nominated for Chef of the Year in 2013, 2014 and 2015, and took home Best New Restaurant in 2013, Best Brunch in 2014 and Best Upscale Casual Restaurant in 2015. He was also a James Beard Award semifinalist for Best Chef: Mid-Atlantic in 2013, 2014, and 2015, as well as a contender for Best New Restaurant Award in 2014. Mintwood Place was included in Conde Nast Traveler's 70 Best New Restaurants in the world in 2013.
In November 2015, Maupillier, with business partner Saied Azali, opened Convivial Restaurant in the Shaw neighborhood of Washington, DC. Convivial has received a 3-star review from The Washington Post, a 3.5 star review from The Washingtonian, and Maupillier was a James Beard Award semifinalist for Best Chef Mid-Atlantic for the fourth year in a row. At Convivial, Chef Maupillier marries French and American influences in the cuisine, a fitting combination considering his dual citizenship.