Main content starts here, tab to start navigating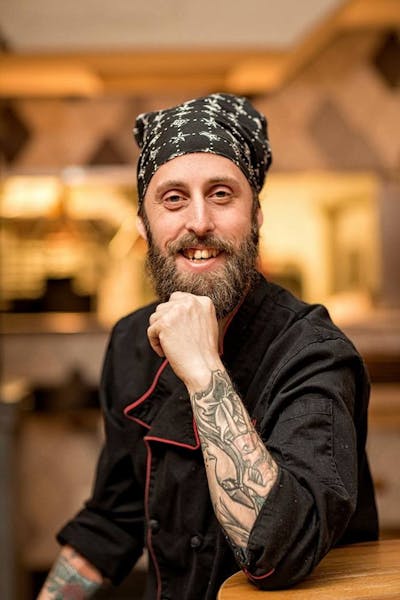 Matthew Cockrell
Executive Chef
A native of Vienna, Virginia, Chef Matt found his call to cooking quite young. He has been working in restaurants in multiple capacities since the age of thirteen and supported himself this way through East Carolina University where he earned an English degree. In due time, however, he had three culinary degrees from Stratford University and, after working in several DC kitchens, found himself the youngest Sous Chef in the history of La Chaumiere, a DC landmark for classic French food.
In 2014, Chef Matt joined the team at Le Diplomate as Executive Sous Chef and in 2017 was named Executive Chef at Mintwood Place where his menu features refined classics with a contemporary touch.
On any day Chef Matt can be found refining dishes such as Boeuf Bourguignon or his Saffron-Mussel Chowder. He believes the most flavorful cuisine is made simply with the best, highest quality products and he considers it his job to inspire and educate guests about the bounty that surrounds us in the DMV area.